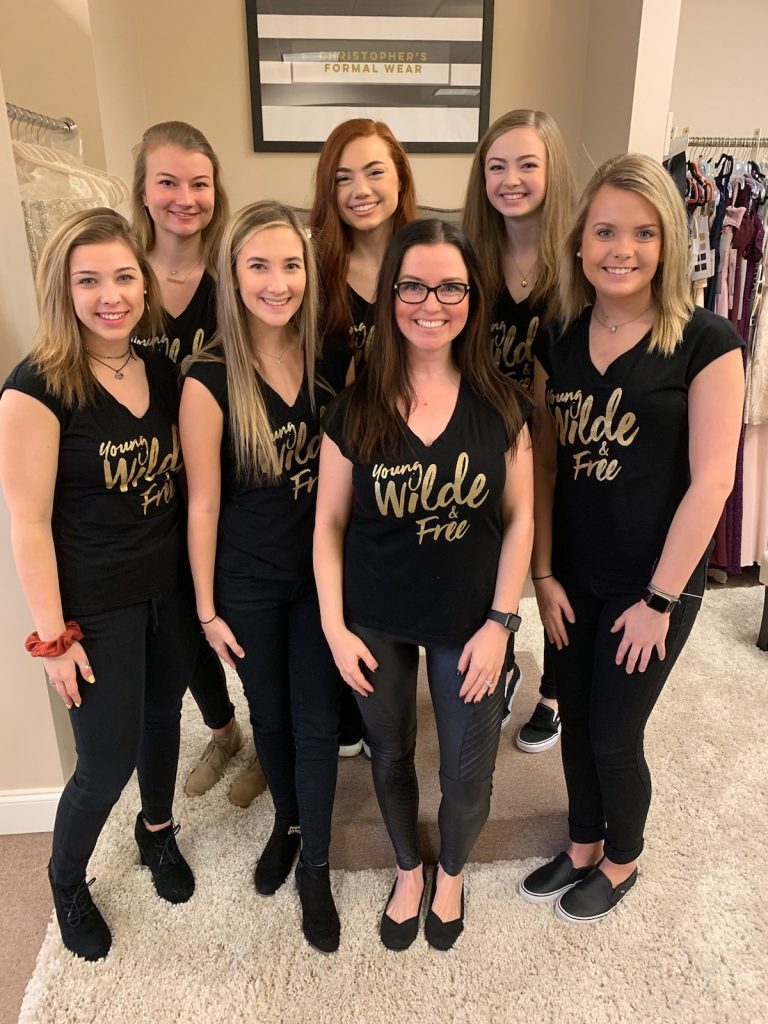 There are certain times in your life when a dress or a suit is more than just clothing. It's a part of an experience that makes a truly special occasion an event to remember. Whether you're shopping for a wedding dress, searching for a gown that will make you look spectacular at the prom, or getting fitted for your first tuxedo, you want to be sure you will look and feel your best throughout the event and in all the many pictures that preserve it for your memories.
Haley Logan, Christopher's owner, lives in the Triad and as part of the community she understands the styles and fashion trends and has her finger on the pulse of what customers are looking for as soon as they walk in the door. "Here at Christopher's, we're all about building relationships," Haley says. "We take time to talk with each of our customers to learn about them, what they like and what they feel comfortable in, and all of that helps us fit them with the perfect dress or suit to make them look and feel their best."
For 13 years, Thruway Center has provided the perfect location for Christopher's Formal Wear, with an intimate, community atmosphere that matches Christopher's priorities of customer service and relationship building. The experience at Christopher's begins as soon as you walk in the door, with an open, inviting atmosphere where the dresses take center stage. There's plenty of room for trying on dresses and modeling for friends and family, as part of the excitement of getting the perfect dress is the search itself. 
Tuxedos. Christopher's Formal Wear is proud to be an authorized dealer of Bruce's Tuxedoes, a locally-owned company out of Lexington, NC, that carries the top designers for men, including Ralph Lauren, Calvin Klein, Allure Men, IKE and Jean Yves. You'll find just the right style and color from Bruce's selection, and the team at Christopher's will help ensure you get the perfect fit as well. "It's important for me to work with other local business owners," Haley says, "and the benefits are immense, including the fact that Bruce's guarantees everything, and if any sort of emergency happens they're just a few miles away with a fix."
Bridal Parties. Christopher's has long been counted on as the place to go for elegant tuxes and beautiful bridesmaids dresses, carrying the popular Morilee designs. Recently, the store has also begun carrying wedding dresses. "We were already helping out part of the wedding party, it just felt right to expand our offerings to be able to serve the entire wedding party," Haley said. From flower girl to mother of the bride dresses, you'll find the right attire for everyone in your wedding, with top-notch service to make sure your day goes smoothly.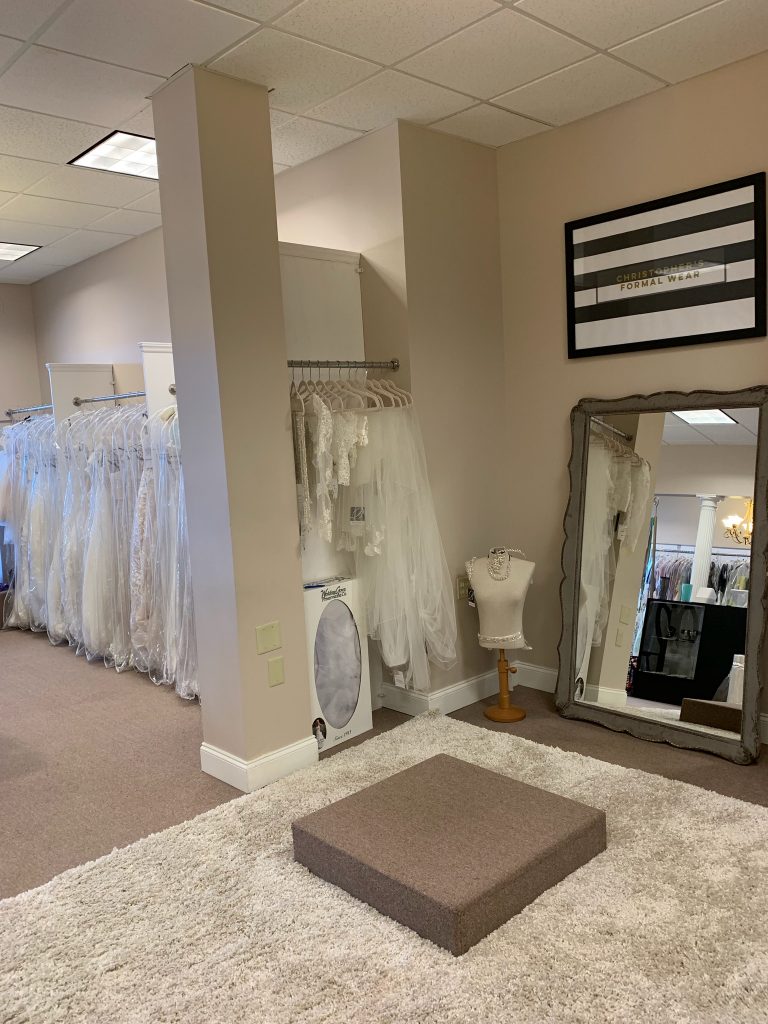 Prom and Formal Wear. For many girls, the prom is the first time they've had to shop for a formal gown. Haley and her team at Christopher's help make it a great experience from beginning to end, helping each girl find a style that they feel comfortable in and look beautiful as well. The store is an exclusive dealer for the popular Ellie Wilde and Colette dresses, and is always up to date with the latest styles. "We're really excited about this year's new dresses," Haley says. "You'll see a lot of pastels this year, especially yellow, which has been a big color. Long dresses with big slits are also big this year." Chistopher's offers a registration service once you purchase your dress, to ensure no one else at your school will show up in the same dress, as well as in-house alterations to get you the perfect fit.