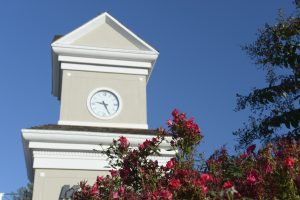 Each year Thruway Center is excited to present Community Day. Participating merchants host their favorite nonprofits for fun and to raise awareness. Here are this year's participants.
Stein Mart: EACH Foundation, empowering adolescents with Christ's Help, Serving Foster Youth of Forsyth County
Winston-Salem Twin City Lions Club, serving the visually impaired and blind with programs and services like Camp Dogwood for the Blind on Lake Norman. Provides  other services include children and adult programs in the education and prevention of diabetes.
HanesBrands: Harvest Food Bank, providing food for families in the area. Receive a coupon when you donate food…. Get $10 off a $50 purchase, Get $15 off a $75  purchase and Get $20 off a $100 purchase.
Bevello: Shop Bevello during Community Day, 10% off storewide and 10% of sales 
will be donated to Brenner Children's Hospital. Plus drinks snacks and a $25 
gift card giveaway.
Bonefish Grill: Bonefish Grill has been a part of Thruway Center since 2004. Bonefish Grill will be 
providing food samplings and free Bang Bang Shrimp Appetizer Cards in providing 
awareness, the importance  in volunteering time and/or donating funds to Ronald 
McDonal House.
Toys and Co: H.O.P.E. Hope is a non-profit (help our people eat) that has a focus on community wide volunteers that brings nutritious weekend meals to Forsyth County's 40,000  children who are at risk for hunger. Toys and Co. will donate 10% of of sales on Community Day to HOPE fo W/S.
Southern Home & Kitchen: Horizon's Residential Care Facility, a residential facility for medically fragile children and adults with multiple & severe disabilities. 10% of Saturday's sales will be donated  to Horizon's.
BE Shoes: Dress for Success of Winston-Salem a non-profit that  empowers women to achieve economic independence by providing a network of support, professional attire and the  development tools to help women thrive in work and in  life. BE Shoes is teaming up with Naot Footwear to donate one hundred pair of brand new Naot to Dress for Success of  Winston-Salem.  For every pair of Naot tried on during our annual Thruway Center Community Day on Saturday, June 2nd, we will donate a pair of Naot's.
New Balance: Mission: Feet First (a 501(c)3) was founded in 2010 by Fleet Feet Sports and New Balance Winston-Salem owners, Emily & Keith Davis.  Emily & Keith have a passion  for their Christian faith and for helping others.
Mission: Feet First was created to blend their passion for good fitting shoes with their desire to help those in need in the local community. Through this charity they are able  to fit the homeless community with new and like new running shoes. In 2010, Mission: Feet First was recognized by Fleet Feet, Incorporated and received a grant, which  allowed them to purchase additional shoe inventory to help more people in the homeless community. 
Contributions to Mission: Feet First allow for purchases of additional new shoe inventory.  Shoes are purchased from vendor first-quality closeout inventory to ensure  that the right size and fit is provided to the recipient.  As much as possible, Mission: Feet First strives to provide a similar fit experience for the homeless community as  what is offered to customers being fit at Fleet Feet Sports or New Balance Winston-Salem.  So far in 2018, Mission: Feet First has fit over 300 local youth for new shoes  and has donated in total over 500 pair of shoes.  This mission provides over 1,000 pair annually to the homeless and children in need.  In July 2018, the mission will fit 250  foster care children in Stokes County for new shoes.
On Saturday, June 2nd, customers that make a contribution to Mission: Feet First will be entered to win a $50 New Balance gift card.  All customers will be invited to write an  encouraging message to recipients of shoe donations.
Dewey's Bakery: Hospice & Palliative CareCenter, serving the Piedmont Triad Community for more than 30 years with kind and compassionate care. Hospice and Palliative CareCenter  provides compassionate care for those individuals living with life-limiting illness, plus supporting families through quality medical, emotional and spiritual support. During  Community Day, Buy One and Get One Scoop Free ice cream, cup or cone.
Rolly's Baby Boutique: Diaper Bank of NC Greater Triad Chapter. The Diaper Bank of North Carolina was founded on the simple belief that all children deserve clean diapers. This may seem obvious, but the heartbreaking truth is this: every day, children go without the diapers they need to stay healthy and comfortable. Mission, to ensure that families with babies and children living in poverty have adequate supply of diapers.  We are also offering 20% (15% off furniture) on everything in the store for a  generous donation to the Diaper Bank. Rolly's is also matching all diapers raised.
Kilwins: AARF – Organized in 1995 as a not-for-profit 501(c)3 organization to provide safe, loving, and appropriate homes for homeless cats and dogs. AARF aids homeless and helpless cats and dogs in the greater Winston-Salem area; providing rescue and adoption services, information, and education while encouraging the human/animal bond. – 10% discount to customers, 10% off sales on June 2nd from 10am-5pm goes to AARF.