When you walk into a special event, whether it's a friend's wedding, a first date, or church on Easter morning, you want to look your best. Nothing is more confidence shattering than seeing another woman in the room wearing the exact same dress you are wearing. Francesca's, a boutique offering a unique mix of carefully curated clothing and accessories, is the place to shop in Winston-Salem to ensure you have a one-of-a-kind look that will turn heads and help you feel your best.
Francesca's came to Thruway Center in 2011, and since then has earned a reputation for being a customer-focused, boutique store with beautiful clothes and accessories. As a boutique, Francesca's carries only a few of each item to help ensure that what each customer finds is unique to them. It's a welcome change from the mass-produced styles found at many department stores and chains.
With more than 700 stores nationwide, Francesca's is well-known throughout the United States for its quality offerings. But even as the company grows in size, each store maintains a local flavor. "Our offerings are tailored to our own particular clientele," says Lisa Estes, store manager. "What you see in this store is different than what you would see in Greensboro or Hickory, because we understand what our particular customers are looking for and we make sure to have the styles they like for each season."
This spring, Francesca's is the place to find rompers and jumpers that have become popular for their elegant yet comfortable style. You'll also find colorful t-shirt dresses, maxi dresses with smaller prints for a more understated elegance, and plenty of chambray options to take advantage of this latest trend. "One thing that is really big this spring is lace," Lisa says. "We've got dressy lace styles, of-the-shoulder dresses with lace, and even eyelet is shirts and dresses. It's a great way to bring more femininity to your style."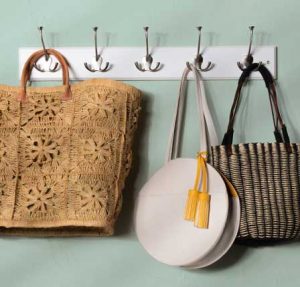 In addition to unique styles, Francesca's prides itself on providing the ultimate in customer service. "We always welcome our shoppers and talk with them to get a feel for what occasion they're shopping for and help them find the perfect outfit," Lisa says. "And if you don't have a specific occasion, we're here to inspire you. We can help fine tune the options to fit each person's unique style and needs."
The staff at Francesca's is willing to go the extra mile to help a customer, even if that means driving to a sister store to pick up an item not available at Thruway's location, or suggesting other retailers in the area. "What's important to me is making sure the customer is taken care of, no matter what it takes," Lisa says.