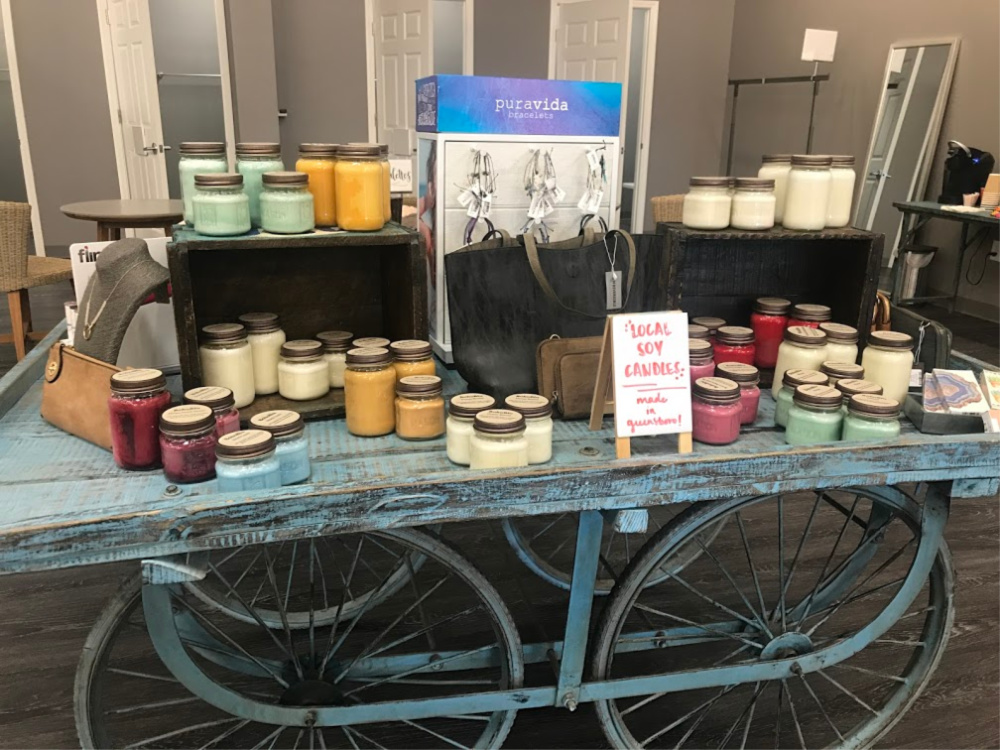 In June Thruway Center welcomed BohoBlu to its group of retail stores, and while new to Thruway, many people were already familiar with the store and its commitment to offering a boutique experience at affordable prices due to the company's presence in the Triad and the reputation it has built for creating a great shopping experience.
BohoBlu is a local operation started by Jenny Stilley and Patrick Golimowski in Greensboro and has expanded to locations throughout the Triad, including Winston-Salem, High Point and Burlington. The concept came from their honeymoon, where Jenny was excited to find cute dresses for less than $70. She wanted to bring that experience home to her friends, and through some research and a trip to an apparel market, she was able to make her dream a reality.
BohoBlu first came to Winston-Salem with a location at Reynolda Village, and became a favorite of many people. But the opportunity to move to Thruway Center allowed the store to expand its offerings and carry a wide range of sizes under one roof.
Fashion for Every Shape. One thing that sets BohoBlu apart from many boutiques is its commitment to carrying sizes for all types of women, short or tall, thin or curvy. At BohoBlu you'll find sizes ranging from small to 3X, and more importantly, there is plenty to choose from and lots of variety in every size.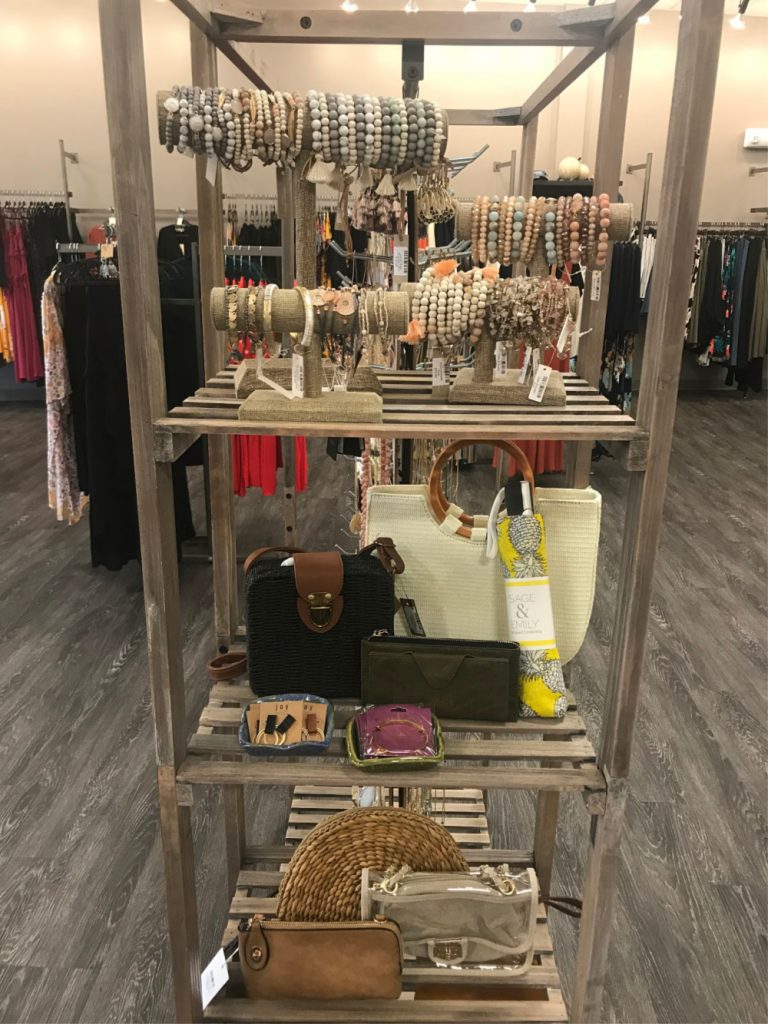 Styles for All Ages. The goal of BohoBlu is to provide a shopping experience where a group of women can come and everyone can find something cute. This means not only all sizes and body types, but all ages too. "I love it when I see a family come in where there are four generations of women shopping together," says Claire Blackwell, store manager. "We carry items that are fun and fashionable for any age."
Personal Stylists at your Service. In addition to a wide variety of styles, customer service is a big priority for BohoBlu. Each stylist receives personalized training to be able to help customers find clothes that look good and make them feel great. "We want you to feel as if you're shopping with your best friend when you come to our store," Claire says.
Whether you're looking to update your wardrobe or you're looking for a unique item to wear for a special occasion, BohoBlu is the place to go. Come check out the store today, and you'll fall in love with the people and the fashions.