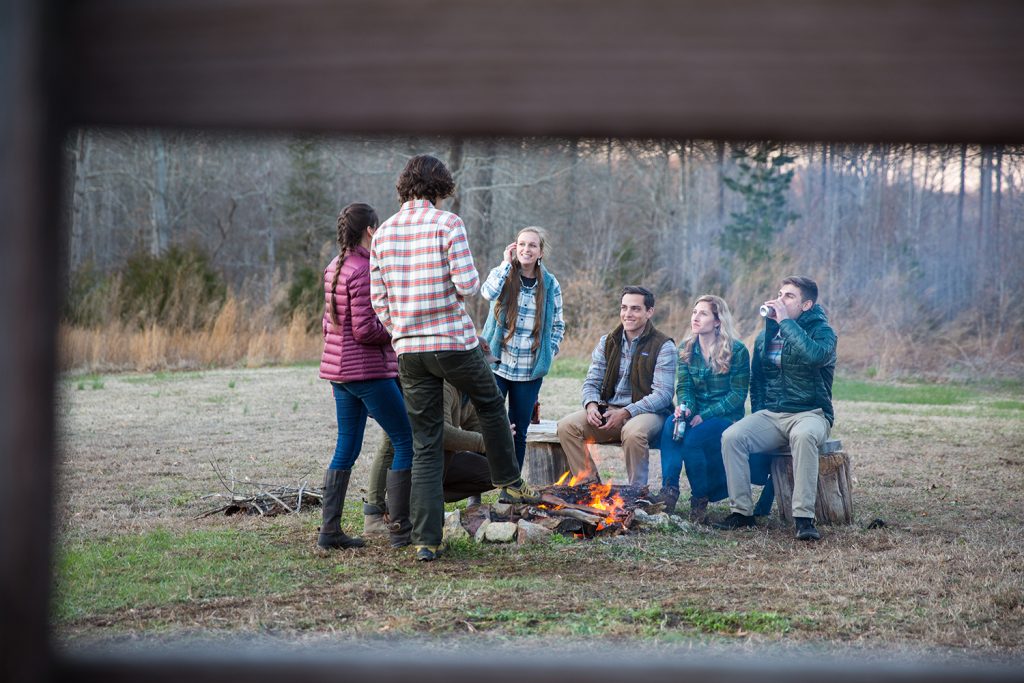 For close to 25 years, Great Outdoor Provision Co. has been a part of Thruway Center, serving as the go-to destination for people looking to get out and enjoy the outdoors. "Our team uses our own personal experience and first-hand knowledge to help guide people toward their next adventure," says Store Manager Darren Schwartz. Great Outdoor Provision Co. has everything you need, whether you're prepping for a trek on the Appalachian Trail, wanting to paddle the Yadkin River, or you just want to stay warm hiking the greenways around Winston-Salem.
As a vendor partner with Patagonia, Great Outdoor Provision Co. is one of the few places in our area you can find this trusted brand. The store also carries many other well-known brands, including Arc'teryx, Hobie, Yeti and Fish Hippie. You'll find a wide array of clothes and gear, from backpacks and kayaks to hiking boots and cooking equipment. There's even a section dedicated to the outdoor needs of your furry companions, to make sure they're well equipped to join you on your adventures. And pups are welcome in the store, so feel free to bring them along on your shopping trip to help you pick out all the gear!
Great Outdoor Provision Co. is about more than just providing the gear to get your outdoors, it also provides opportunities to get out and explore the wonderful parks, trails and waters around the Winston-Salem area. "We recently partnered with Get Hiking! Triad, which is a program through Get Going NC that gives people in our area opportunities to learn about hiking and go out with a group to enjoy our trails," Schwartz says.
Classes and workshops are also a big part of what Great Outdoor Provision Co. has to offer its customers, as a way to help people learn more about different ways to enjoy the outdoors. This fall, take advantage of the fly fishing classes held at a local pond and the fly tying classes held at Fiddlin' Fish Brewing Company in downtown Winston-Salem. And in the spring, be on the lookout for the kayak clinics and rolls sessions led by the store's own Ward Swann. Be sure to check out the calendar of events for details and to stay updated on the great offerings.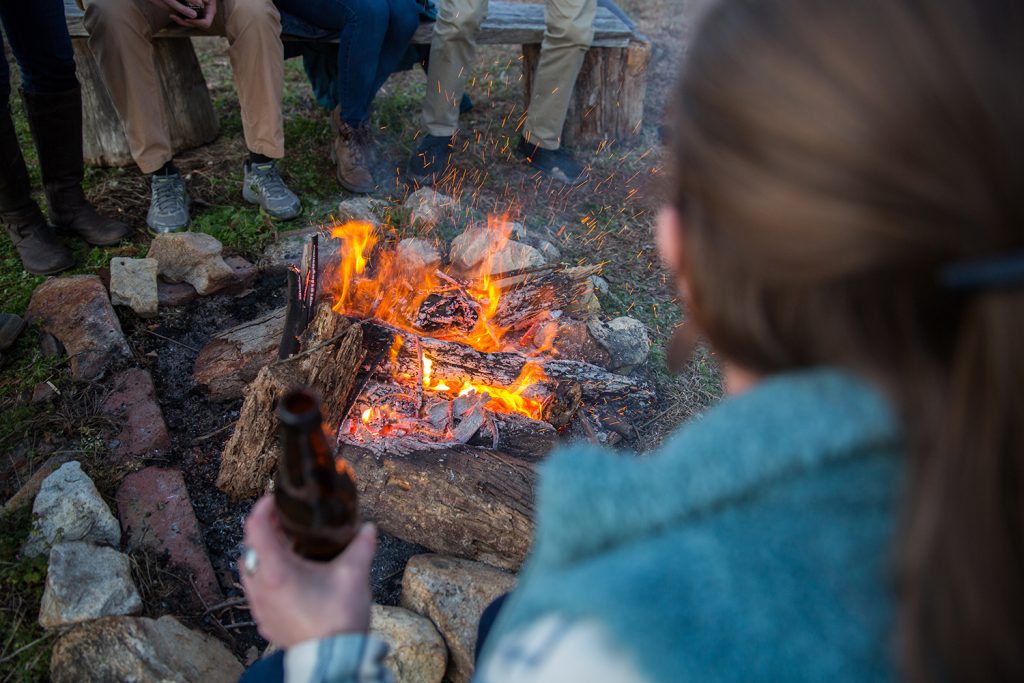 As a company built around getting out and enjoying the outdoors, the founders of Great Outdoor Provision Co. also put a focus on caring for the environment. Great Outdoor Provision Co. recently joined their colleagues at Patagonia as a 1% for the Planet retailer, meaning they contribute at least one percent of their annual sales to environmental causes. Other local community initiatives include support of the Mountains to Sea Trail, Habitat for Humanity, discounts for Boy and Girl Scouts, and a celebration of Land Trust Day each June.
"We're lucky to be at Thruway Center, which is such an iconic landmark in Winston-Salem," Schwartz says. "We have a lot of great customers and have found a supportive community here in our efforts to help people get out and enjoy the outdoors."
Next time you're at Thruway Center, stop in Great Outdoor Provision Co. and prepare for your next adventure!