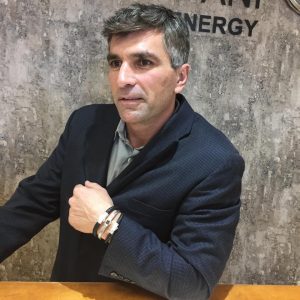 Jewelry is symbolic of special occasions or times in your life. Whether it's a diamond engagement ring, a watch for a retirement gift, ear rings for an anniversary or a special something for Mother's Day, each purchase is meaningful and important. These are pieces that will be cherished, worn often and passed down to future generations. At Hannoush Jewelers, you can find the unique designs and quality jewelry to fit any gift or occasion.
Rommel Hannoush, owner of Hannoush Jewelers at Thruway Center, brings years of craftsmanship and expertise to his work with the jewelry. Rommel comes from a large family with years of experience in the jewelry business. The Hannoush name is synonymous with fine quality jewelry and is well known throughout the Northeast. About 20 years ago, Rommel decided he wanted to get into the retail side of the business and went looking for a place to open a store. He first traveled to Florida where there were some other Hannoush Jewelers, but wasn't sure about moving that far south. On his way back home he stopped to visit some friends in Winston-Salem, and fell in love with the area.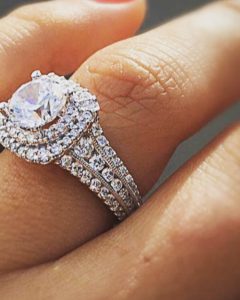 Hannoush Jewelers has been a part of Thruway Center for six years, and Rommel feels it is a great fit for his business. "We get a lot of traffic here and have built great relationships with many of our customers," Rommel says. "People who have moved to Winston-Salem from Massachusetts or New York will seek us out because they know of our great reputation for beautiful jewelry."
Hannoush Jewelers is more than just a store front with cookie-cutter displays of rings and necklaces. "Our designs are unique, so you know when you purchase jewelry from us it won't be just like what everyone else is wearing," Rommel says. He also creates custom pieces and does jewelry repair. "I will work with people to help them get exactly what they want, whether it's something they've seen on Pinterest, or it's a redesign of an heirloom piece, or even if they come in with just an idea in mind I can help them visualize the final product," Rommel says."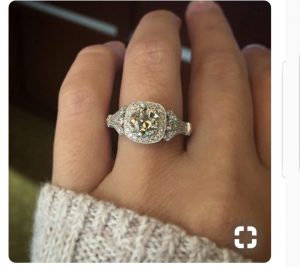 The promise of quality extends to the diamonds you'll find at Hannoush Jewelers. "For me, the most important thing about a diamond is the cut," Rommel says. "You can have a flawless diamond, but if it's not cut well it will be hazy and grayish. You want something that is clear and truly reflects the light." Hannoush Jewelers serves as their own diamond importer, eliminating the middle man and helping ensure each diamond they sell is flawless.
If you haven't taken time to look at the beautiful selection at Hannoush Jewelers, stop by today. You're sure to fall in love right away with the beautiful designs and high quality pieces that are just perfect for you or your loved ones.