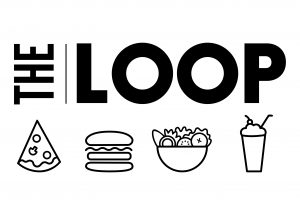 For 20 years, The Loop has been a staple at Thruway Center. Everyone knows you can count on great food at The Loop to keep you energized for more shopping, but it's more than just the great pizza, burgers and fresh salads that keep people coming back. It's a place for celebrating special times or just meeting up with friends. It's the atmosphere at The Loop that makes this restaurant a gathering place for the neighborhood.
A Family Business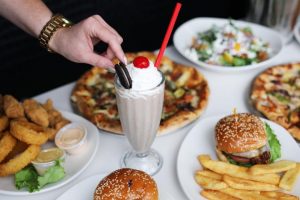 When Mike Targett took over this location of The Loop three years ago, he knew he was getting something special. The restaurant had been a part of Thruway Center for years, and the community didn't want to see it go away. Mike invested his time and energy into rejuvenating The Loop, and now more than ever this is the place to go for food and fun.
Part of what makes the atmosphere at The Loop unique is Mike's and his family's dedication to the place. His wife Pim and his two daughters work by his side, but really everyone who works there becomes a part of the family. "A lot of our employees are young kids from the neighborhood, many of them working their first job before college, and I treat them all like I'd treat my own kids," Mike says. "It's so great to see them learn and be successful. Even when they leave The Loop to go to college or other careers, they'll come back and visit and it's always great to see them and catch up."
Quality and Variety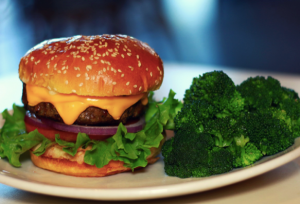 The Loop sets itself apart from its competition by providing high-quality food in a fast casual environment. All ingredients are fresh, from the never-frozen, antibiotic-free chicken to the vegetables prepped and sliced in the restaurant's kitchen daily for pizzas and salads. It's a business philosophy that started with the original restaurant in Jacksonville, where the goal was to create a place where discriminating gourmets and hungry kids could all come and be happy. Today, The Loop at Thruway is one of fourteen restaurants, including locations in Chapel-Hill and Duke University.
The Loop might be well-known for its pizza, but the true appeal of this restaurant is found in its variety. More than one-third of the meals served at The Loop are its signature salads, popular for their fresh ingredients and signature homemade dressings. Burgers and sandwiches also make up a large part of the offerings at The Loop. The variety is what helps this restaurant be such a great place for families or groups of friends getting together, because there's something for everyone on the menu.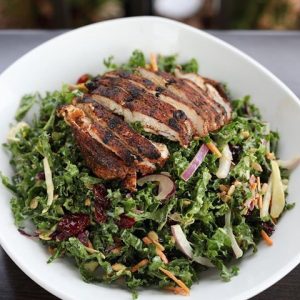 Keeping Things Fresh
Tradition is important at The Loop, which is why high-quality burgers and pizzas will always remain a mainstay of the menu. But there's also room for adding new items, to keep things interesting and meet the new desires of customers. The Loop was ahead of the curve with gluten free diets, offering a high-quality gluten-free hamburger bun and pizza crust for a few years now.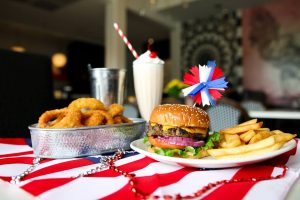 The Loop is also excited to announce a new menu item, the veggie burger, that is sure to be a crowd-pleaser. Made with a combination of black beans, beets, mushrooms and brown rice, the burger is extremely flavorful and unique. Offered with cheese or without for a vegan guest, the burger is not your average veggie burger.
Make sure to visit The Loop on your next visit to Thruway Center. Whether you're getting your favorite pizza, trying the new kale salad or just stopping by for a quick milkshake break, it's got just the thing to keep you going.