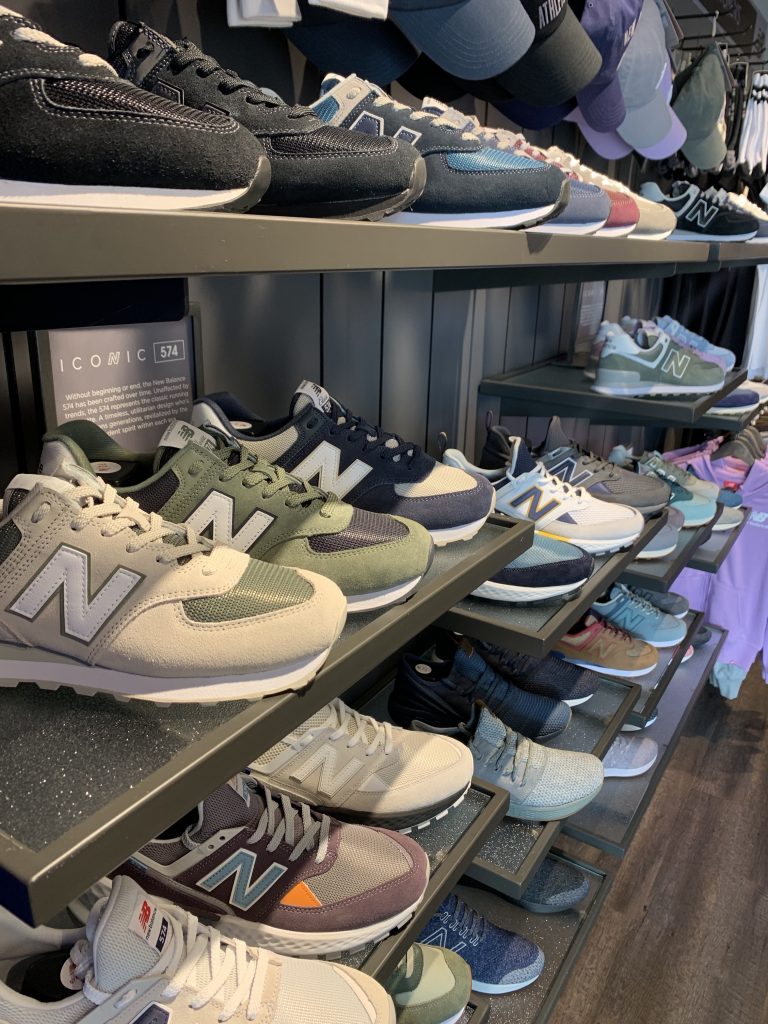 For 15 years, New Balance has been a vital part of Thruway Center. The brand has a unique reputation in the world of athletic shoes for creating shoes in all widths, to fit any foot. The focus on quality and customer service makes New Balance a good fit for Thruway Center. "It's great to be at this location, and be a part of Thruway Center," said store manager Michael Raines. "There's always a lot of stuff going on here and a lot of good traffic."
Four years ago, Keith and Emily Davis took over the New Balance store at Thruway Center. As owners of Fleet Street at the Hanes Towne Village Shopping Center, the couple already had a great reputation with runners in the Winston-Salem area. Expanding their business to include the New Balance store gave them the opportunity to provide a greater range of shoe options to the community.
At the New Balance store you'll find a wide range of shoes, with everything from lifestyle to athletic shoes. Whether you're interested in running a 5K, you're looking for comfortable shoes for walks with your dog, or you need cleats for baseball season, you'll find what you're looking for at the New Balance store. There's something for any size and any age, with sizes ranging from infant size 6 to adult size 16.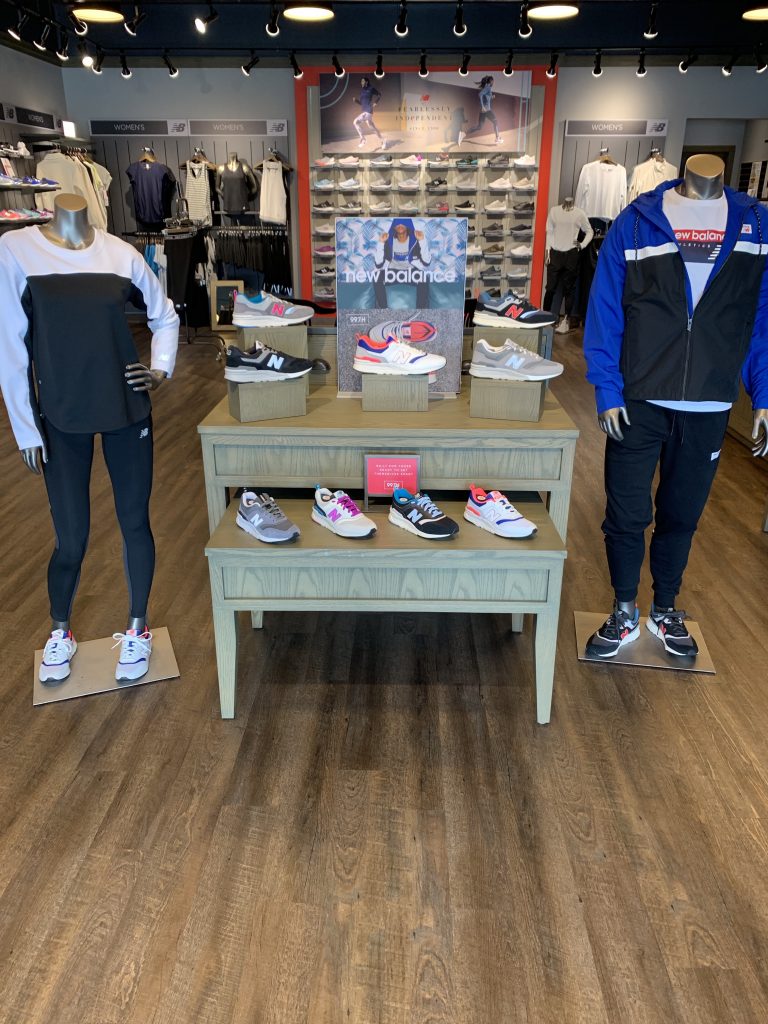 Come in today to check out the new styles for spring and gear up for getting active. This is a great time of year to get outside and enjoy the sunshine and beautiful Carolina-blue skies as we head into spring and summer, and there are plenty of ways to enjoy the outdoors right in our area. Winston-Salem has walking trails throughout the city, including a seven-mile walking trail at Salem Lake where you can get a view of the lake at all times along the trail. That's in addition to 25 miles of greenways throughout the city, which provide a respite from the traffic and congestion in the middle of town.
The trails and greenways are a great place to walk with friends, get outside with the dog, or train for a 5K. Get those shoes to work and sign up for one of the many races in Winston-Salem and the surrounding area, starting with a couple of runs this month that support good work in our co